ARENA 2015
February 20, 2015 at 11:42 pm
In autumn 2015 New Music Festival ARENA will be held in Riga for the 14th time. The motto of the festival HEAR THE FUTURE! reflects its main idea and objective – to present the diversity of contemporary music in all its magnificence thus encouraging creation of new music, its performance and recording.Like before, the festival this year will continue to present contemporary music to the audience in concerts, lectures and discussions providing everyone who takes interest in the field with a chance to understand the diversity of means of expression in modern music as well as to talk to composers and performers about their ideas and work.
In 2015 the theme of the festival is UTOPIA which will be impersonated by unusual musical ideas. The audience will enjoy compositions inspired by Utopian texts, imaginary Utopian tasks will be solved transforming and exposing the space, the past and the culture heritage will viewed in the light of future technology; dialogues will be incited among musicians who live apart from each other not only because of different music styles but even different continents.
A notable novelty of the 2015 festival will be its introductory concert WOMEN'S DAY on 8 March with music created only by women composers, which is intended to be kept as a stable tradition also in the future.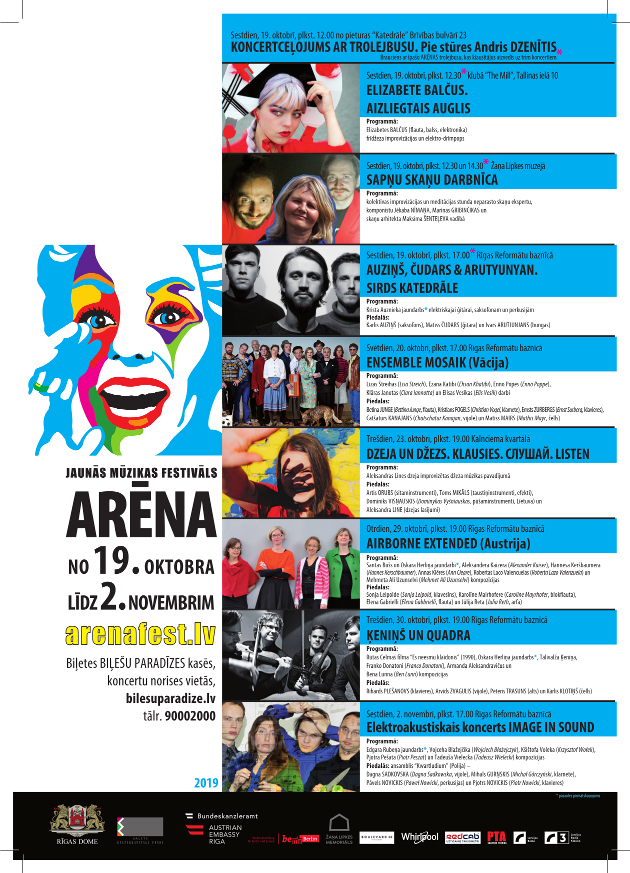 Festival tickets