ENSEMBLE MOSAIK (Vācija)
Svētdien, 20. oktobrī, plkst. 17.00 Rīgas Reformātu baznīcā
Kopš ansambļa dibināšanas 1997. gadā ENSEMBLE MOSAIK kļuvis par nozīmīgu spēlētāju laikmetīgās mūzikas interpretu vidū. Grupa apliecinājusi sevi kā daudzveidīga apvienība, kas papildu izcilajām instrumentālajām prasmēm izceļas ar radošu individualitāti un nebeidzamu prieku eksperimentēt. Blakus tematiski būvētiem koncertiem katru gadu Ensemble Mosaik veido jauno komponistu portretus, kur līdz šim prezentētas tādas personības kā Enno Pope (Enno Poppe), Orms Finnendāls (Orm Finnendahl), Gesta Neiwirts (Gösta Neuwirth), Rebeka Zaundere (Rebecca Saunders), Sebastjans Klarens (Sebastian Claren), Urošs Rojko (Uros Rojko), Liza Lima (Liza Lim) un Haralds Mincs (Harald Muenz). Savu radošo enerģiju ansamblis iegulda arī topošo komponistu un instrumentālistu izglītošanā, veidojot meistarklases dažādās pasaules valstīs, tostarp Vācijā, Itālijā, Krievijā, Ēģiptē, Indijā un ASV.

Nozīmīga vieta ansambļa darbā ir vizuālajai mākslai un teātrim, kā arī sadarbībai ar citu nozaru un mūzikas žanru profesionāļiem. Starp Ensemble Mosaik radošajiem partneriem minami tādi atzīti laikmetīgās mūzikas kolektīvi kā Ensemble Resonanz, Ensemble Recherche, Ascolta, El Perro Andaluz, Das Neue Ensemble, Ensemble Adapter, Ensemble Apparat, Sonar Ensemble, Ictus, Neo Quartet, Ensemble Via Nova, DCMF Ensemble u.c. Ensemble Mosaik regulāri uzstājas mūzikas festivālos Eiropā un ārpus tās, ir ieskaņojis radio ierakstus Schott, Col legno, Kairos, Wergo, NMC Recordings un Eedition RZ paspārnē.

Koncertā Rīgā dzirdēsim aizraujošus zviedru, irāņu, itāļu, vācu un igauņu komponistu darbus no Ensemble Mosaik jaunākā repertuāra. Programmā Līsas Streihas (Lisa Streich), Ezana Katibi (Ehsan Khatibi), Enno Popes (Enno Poppe), Klāras Janotas (Clara Iannotta), Elisas Hallikas (Elis Hallik) darbi.
Piedalās Betina JUNGE (Bettina Junge, flauta), Kristians FOGELS (Christian Vogel, klarnete), Ernsts ZURBERGS (Ernst Surberg, klavieres) Čatšaturs KANAJANS (Chatschatur Kanajan, vijole), Matiss MAIRS (Mathis Mayr, čells), vadītājs Enno POPE (Enno Poppe).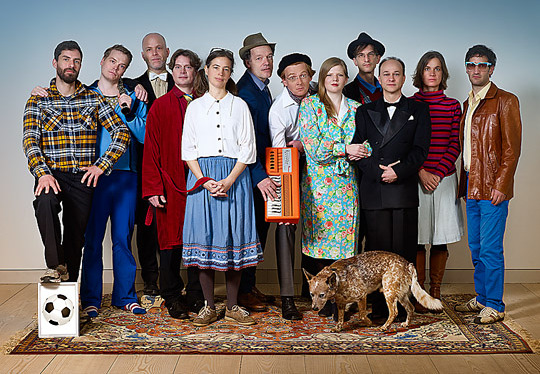 ENSEMBLE MOSAIK (Germany)

October 20 17:00 Riga Reformation Church
Works by Lisa Streich, Ehsan Khatibi, Enno Poppe, Clara Iannotta and Elis Hallik
performed by ENSEMBLE MOSAIK: Bettina Junge (flute), Christian Vogel (clarinet), Ernst Surberg (piano), Chatschatur Kanajan (violin), Mathis Mayr (cello)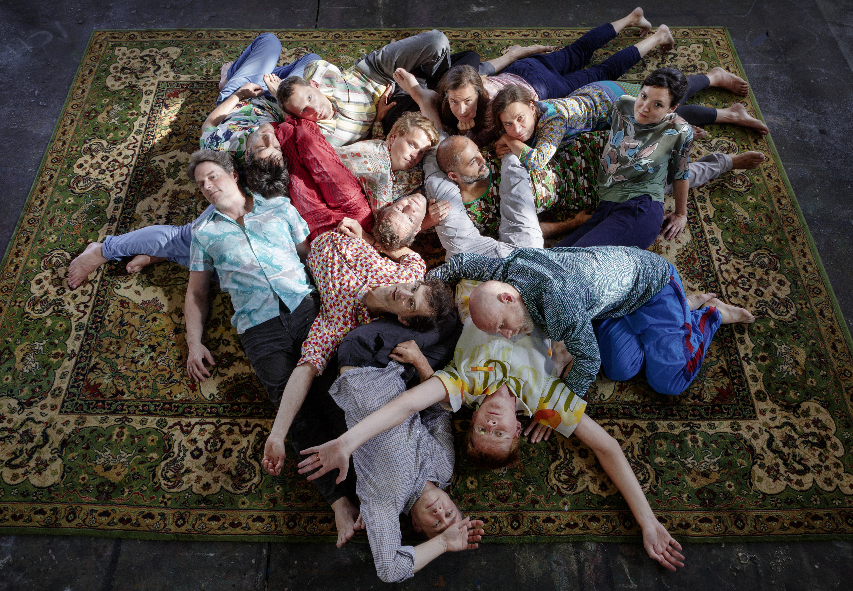 Founded in 1997, Ensemble Mosaik has evolved to become a particularly diverse and experimental formation in the field of contemporary music. Beyond their outstanding instrumental skills they display creative individuality and a never-ending joy in experiments. In years of tight cooperation they have created an entity of sound that is highest ranking both in artistic competence and openness to the most diverse concepts of contemporary music. For ARENA's listeners Ensemble Mosaik has prepared a program, consisting of the works by exciting Swedish, Iranian, Italian, German and Estonian composers. Lisa Streich (Sweden) and Clara Iannotta (Italy) expand the sound spectrum of traditional instruments with specific preparations such as motorized paper propellers or specially developed music apparatuses (here: parallel-connected music boxes) and integrate the charming play of mechanical structures into their delicate sound structures. Ellis Hallik (Estonia) and Ehsan Khatibi (Iran) use extended playing techniques to construct dazzling melodie plexuses or polychrome soundscapes. Particularly in the microscopic sound range, expressive possibilities are expanded and intensified by sharp contrasts. On the basis of polyspectral harmonics, Enno Poppe (Germany) develops energetic currents from rhythmic miniature motifs, which challenge the listener with filigree density and undulating intensity.