DZEJA UN DŽEZS. KLAUSIES. СЛУШАЙ. LISTEN
Trešdien, 23. oktobrī, plkst. 19.00 Kalnciema kvartālā
KLAUSIES. СЛУШАЙ. LISTEN ir starpdisciplinārs projekts, kurā improvizētas džeza mūzikas pavadījumā skan Aleksandras Lines dzeja. Projekta nosaukums ir ass un vienkāršs aicinājums ieklausīties gan mūzikā, gan dzejā – tekstos, kas oriģināli sacerēti trijās valodās. Laikā, kad lielākā daļa literāro darbu ir segmentēta samērā šauram mērķa auditorijas lokam, šāda pieeja vienu kultūras produktu ļauj patērēt plašākai mērķa auditorijai. Projekta unikalitāte slēpjas faktā, ka katrā uzstāšanās reizē rezultāts ir cits, nav divu vienādu koncertu, un programmu var klausīties atkal un atkal. Kopš 2016. gada tā skanējusi gan Latvijā, gan citviet, 2018. gadā iznācis grupas debijas albums 17, kas nominēts Latvijas Mūzikas ierakstu gada balvai Zelta Mikrofons.

Projektā darbojas dzejniece Aleksandra LINE, sitaminstrumentālists Artis ORUBS, taustiņinstrumentālists Toms MIKĀLS un pūšaminstrumentālists Dominiks VIŠŅAUSKIS (Dominykas Vyšniauskas, Lietuva). Viņi kopā muzicējuši džeza bārā-restorānā Trompete, džeza klubā Pashkevich Jazz Club, vasaras koncertā Pulvertorņa republikā, starptautiskajā džeza festivālā Jazz Joy Spring Daugavpilī, UNESCO Starptautiskajā Džeza dienā Latvijā, brīvdabas koncertā Spīķeru kvartālā, Ungurmuižā, Veselavas muižā, Kaņepes Kultūras centrā, festivālā LAMPA Cēsīs, Horna dārzā Jūrmalā, džeza klubā Philly Joe's Tallinā (Igaunija), kultūras centrā Sinagoga Studio Kauņā (Lietuva) un citur.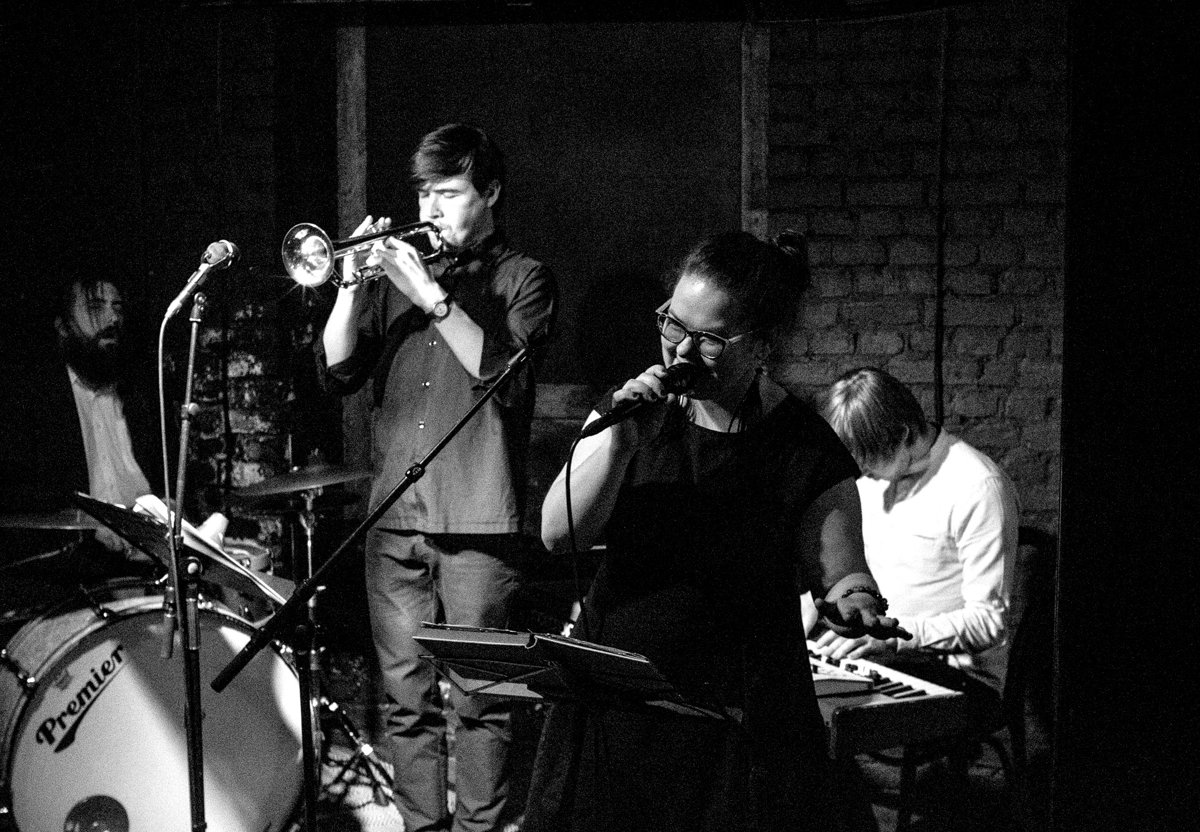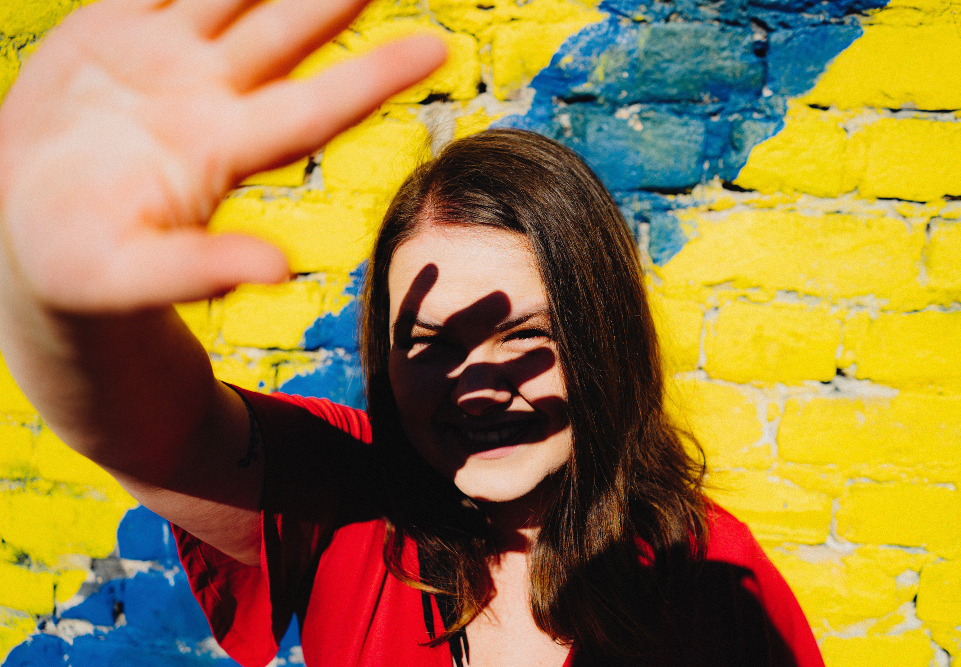 POETRY AND JAZZ. KLAUSIES. СЛУШАЙ. LISTEN

October 23 19:00 Kalnciems Square
The poetry of Aleksandra Line accompanied by improvised jazz music
performed by Artis Orubs (percussions), Toms Mikāls (keyboard instruments, sound effects)and Dominykas Vyšniauskas (wind instruments, Lithuania)
Klausies. Слушай. Listen. is a spoken word project with poetry written by Aleksandra Line on top of improvised ambient / ethno / fusion / jazz music composed and played by musicians with rich international experience. The name of the project is a sharp and simple invitation to listen — to poetry, music, stories originally written in English, Russian and Latvian. The project was founded in 2016, and since then sounded in bars, jazz clubs, open-air concerts in culture venues, city squares and manors, international jazz festivals and many more.
In 2018 the project released a debut album called "17"with texts in English, Latvian and Russian. The album is recorded at Sound Division studios, with Ivars Ozols working on recording, mixing and mastering processes and Artis Orubs working on creative ideas and music production. Spoken word by Aleksandra Line, music by Toms Rudzinskis (saxophone, flute, effects), Toms Mikāls (keyboards, effects) and Artis Orubs (drums, udu, percussions, dishwashing brushes, cardboard files, ballpoint pen, key ring to a jazz class in the Latvian Academy of Music). "17" was nominated for the Latvian music records industry prize Golden Microphone 2019 in the "Best jazz, blues or soul music album" category.
In 2018 the compositions of the album as well as interviews with it's musicians have sounded in many Latvian radio stations and TV programs, as well as Germany's "Baltische Stunde" and Belgium's "Radio Centraal". One of the album compositions, Jazz Musician, has been included in the "Jazz in Latvia 2018" compilation, presented to the broad audience at the biggest European jazz gathering "JAZZAHEAD!" in Bremen.