Elektroakustiskais koncerts IMAGE IN SOUND
Sestdien, 2. novembrī, plkst. 17.00 Rīgas Reformātu baznīcā
Programmā Edgara Rubeņa jaundarba pirmatskaņojums, Vojceha Blažejčika (Wojciech Błażejczyk), Kšištofa Voleka (Krzysztof Wołek), Pjotra Pešata (Piotr Peszat), Tadeuša Vielecka (Tadeusz Wielecki) kompozīcijas. Piedalās ansamblis "Kwartludium" (Polija): Dagna Sadkovska (Dagna Sadkowska, vijole), Mihals Gurņskis (Michał Górczyński, klarnete), Pāvels Novickis (Paweł Nowicki, perkusijas) un Pjotrs Novickis (Piotr Nowicki, klavieres)
Ansamblis "Kwartludium", kura sastāvā spēlē Varšavas, Budgoščas un Gdaņskas mūzikas akadēmiju absolventi, savā darbībā koncentrējas uz jaunu, talantīgu komponistu popularizēšanu visā pasaulē. "Kwartludium" programmas ir stilistiski daudzveidīgas un tās veido skaņdarbi, ko radījuši muzikāli neatkarīgi, drosmīgi komponisti ar oriģinālu skaņu valodu. Programmā "Image In Sound" ansamblis prezentēs piecus jaundarbus – tostarp Edgara Rubeņa kompozīcijas pirmatskaņojumu –, kas pieskaras skaņas reālajai būtībai, kā arī ilūzijai un daudzdimensionalitātei, kas rodas, izmantojot elektroniku un akustisko instrumentu skaņas pastiprinājumu.
Biļetes Biļešu paradīzes kasēs:
https://www.bilesuparadize.lv/lv/events/event/76451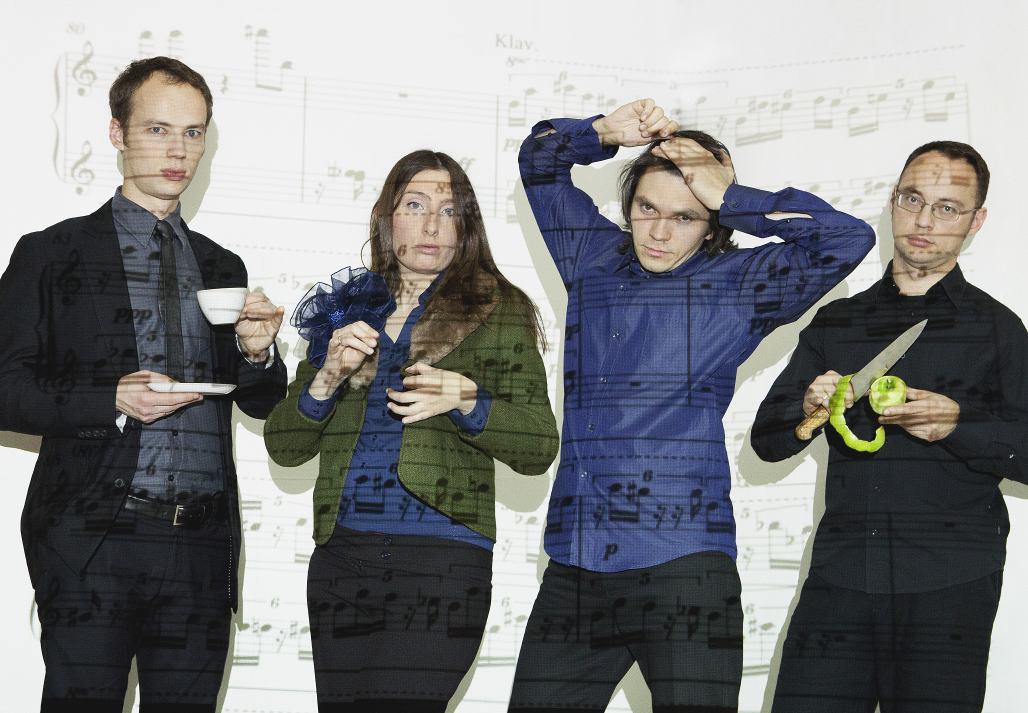 Electric-acoustic concert IMAGE IN SOUND

November 2 17:00 Riga Reformation Church
The world premiere of a new composition by Edgars Rubenis,
as well as works by Wojciech Błażejczyk, Krzysztof Wołek, Piotr Peszat and Tadeusz Wielecki
performed by ensemble Kwartludium (Poland): Dagna Sadkowska (violin), Michał Górczyński (clarinet), Paweł Nowicki (percussion) and Piotr Nowicki (piano)
Ever since their beginnings Kwartludium has been focusing on promoting and supporting young, talented composers. Since 2002 several dozen compositions have been commissioned by the ensemble, a substantial number of them having their first performance during prestigious festivals all over the world. Stylistic diversity of their programme resulting from individual attitude to the process of creating music by composers, their artistic independence, courage and inventiveness when creating their own musical language prove uniqueness of Kwartludium's repertoire. The biggest asset as far as Kwartludium's activity is concerned is undoubtedly presenting the most interesting phenomena appearing currently in Polish and European music. During multimedia concert the ensemble will present five new works touching the real nature of sound but also an illusion and its multidimensionality attributable by using electronics and extensive amplification of traditional acoustic instruments.